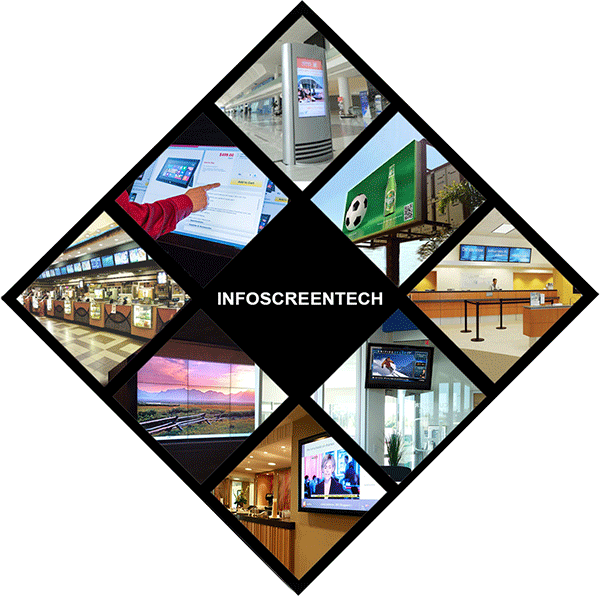 Improve Customer Satisfaction in an Entirely New Way
Infoscreentech provide solutions to create, control and distribute dynamic multimedia content and applications over network on large number screens and locations empowering  digital signage, interactive terminals, digital menu boards, video walls and more. Infoscreentech solutions and technologies are designed to help you achieve your business goals,  increase operational efficiencies, enhance reliability and create a new experience for your customers, all to help improve customer satisfaction while reducing your organization's  costs.
Unique with No Limits
We provide complete and unique software and hardware solutions like real-time communication services. Specialized in highly demanding Betting industry we produced reliable, high performance, real time  and secure products and solutions that you can trust.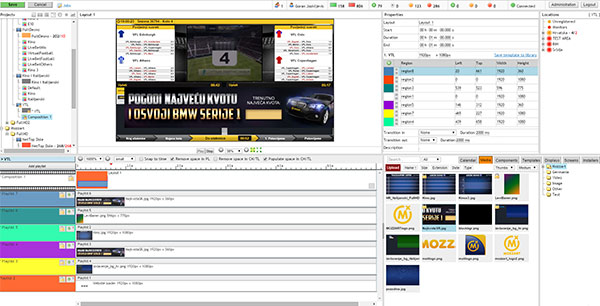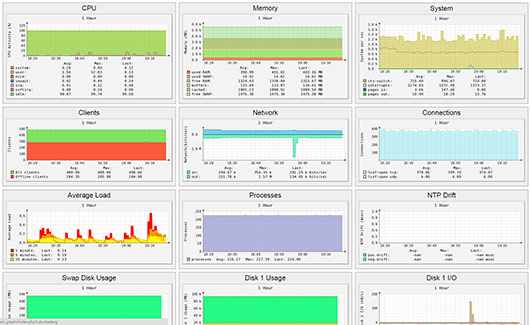 The World's Most Advanced Enterprise Grade Networked Multimedia System
Infoscreentech Symphony is the world most advanced enterprise grade networked multimedia system.  Designed from the scratch with advanced technologies, it provides a unified, scalable and reliable solution to achieve highest demands in distributing multimedia content over the internet and intranet networks. Standardized technologies, advanced features and intuitive user interface, guarantee minimal required time and human resources for integration, implementation and system maintenance. Built as modular architecture on top of HTML5/CSS3, OpenSource technologies, WebSocket protocol and H.264/VP8 popular video codecs support, it ensures fast new services development, live communication and high definition image quality.
Data Messenger
JSON and XML input feeds support,  websockets, highly efficient data compression, low data bandwidth requirement, real-time communication, large number of clients, desktop and mobile devices support.
Broadcaster
Large ratio of clients per server instance with low latency. Protocols support: RTSP, RTMP, RTP, MPEG-TS, HLS, MPEG-DASH, multicast and unicast.  Client platforms: Windows, Linux, MAC, Android, IOS and STB boxes.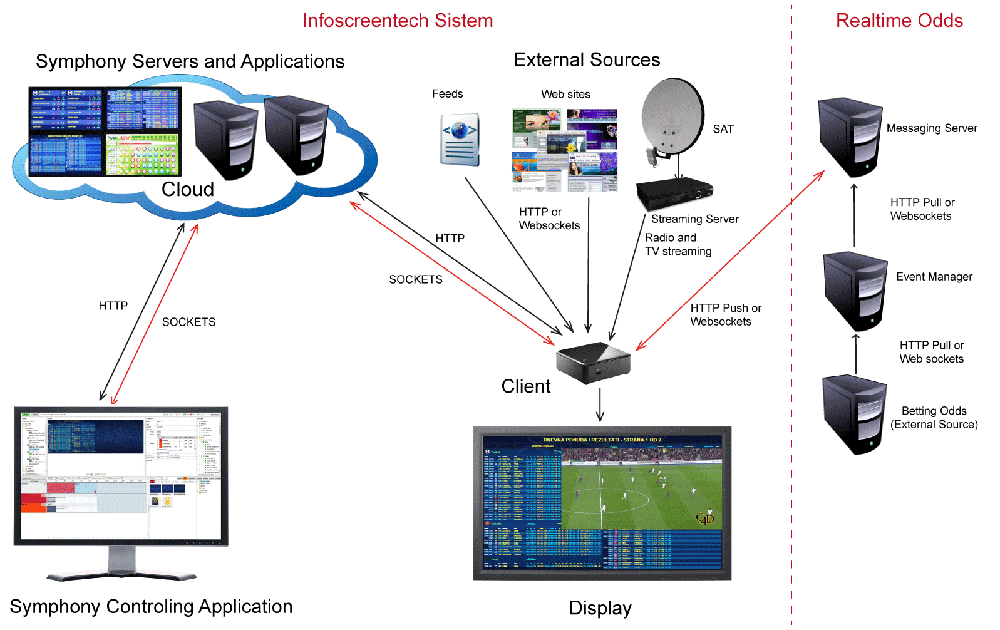 Betting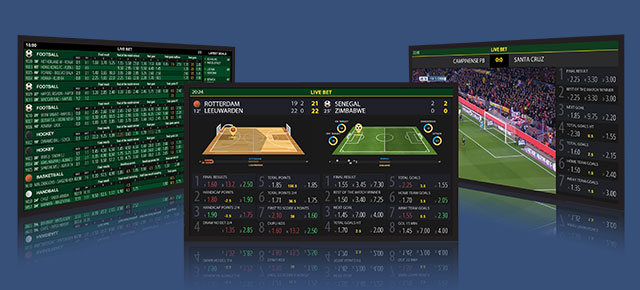 Live streaming, prematch and results.
Games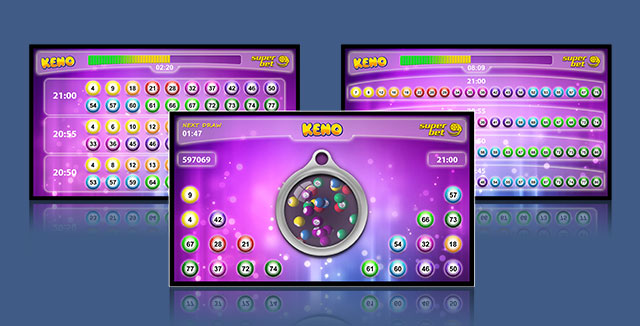 Livebet, lottery and virtual sports.

Event Management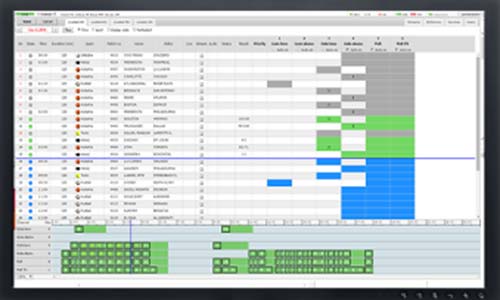 Advanced event management system with streaming support.
Partners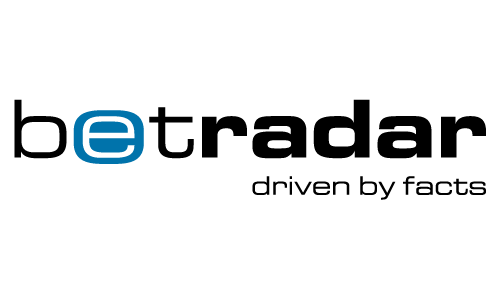 Infoscreen Tech is Betradar software partner.
Video Walls and LED Displays
Our Video walls and LED displays support Ultra High Resolution, high frame rate brightnes and contrast with outstanding picture quality. With Infoscreentech  display solutions You can build any display size for both indoor and outdoor usage.
Hardware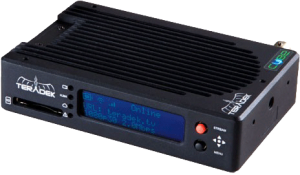 High quality encoding
Maximal resolution 1080/30p
Low latency encoding
HDMI in/out
Low power
Software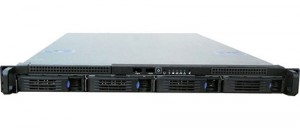 Ultra high quality encoding
Maximal resolution 1080/60i
Low latency encoding
HDMI in/out
Analog input
RaspberyPi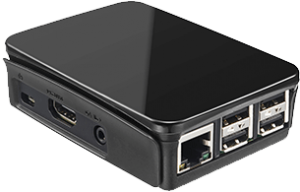 1 HDMI out
FullHD resolution
Video, audio, animations
Web content
Low latency streaming
Ultra low power
NUC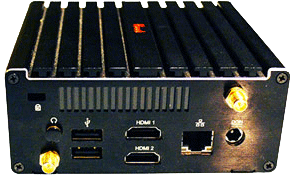 2 HDMI out
2x FullHD resolution
Video, audio, animations
Web content
Low latency streaming
Low power
IST Quad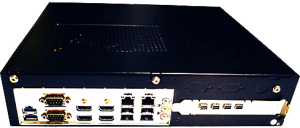 4 DP/HDMI out
4 x 4K output resolution
1 HDMI input
max 1080/60i input resolution
Video, audio, animations
Web content
Low latency streaming
About Us

Infoscreentech is an innovative technology company based in Belgrade, Serbia that provides solutions and services to the local, regional and global market.
Our product Infoscreentech Symphony is the world's most advanced networked dynamic multimedia system successfully implemented on thousand locations in 5 countries.
Our goal is to provide high quality solutions to meet customer needs and ensure their complete satisfaction.
Contact:
Vojislava Ilica 125/20
11050 Belgrade
Serbia
tel: +381 60 3060456
email:office@infoscreentech.com